About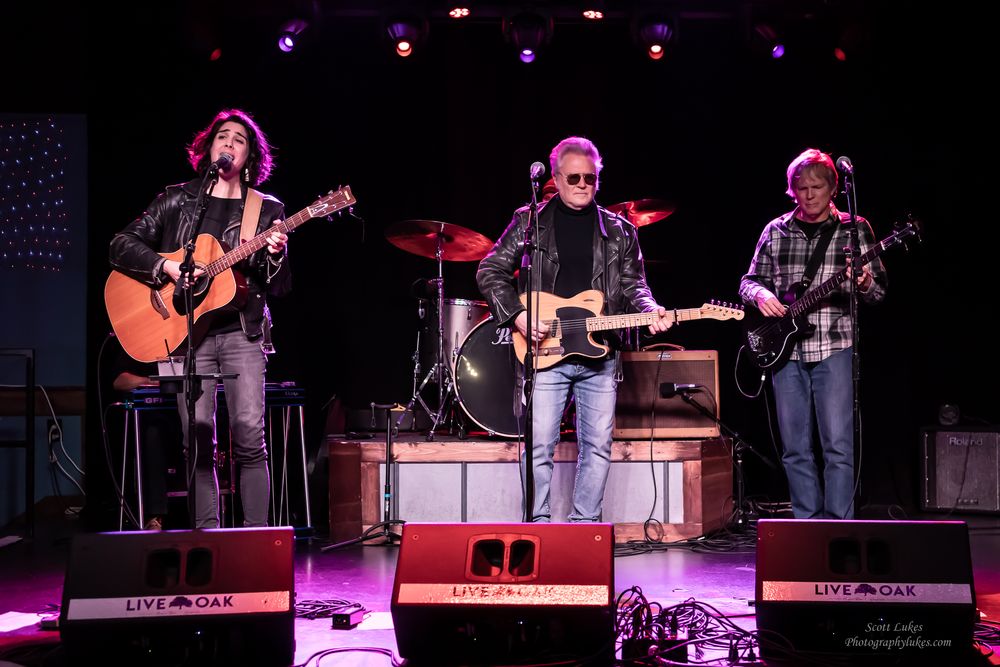 Hard Redemption is a Nashville-based country rock band that "sounds like Fleetwood Mac and The Rolling Stones doing country!"  They write award-winning songs with beautiful harmonies.
Frontman is hit songwriter Michael Anderson who played with pop icon Phil Seymour, had a successful solo career with hits like "Sound Alarm" and "God's Been Good To Me", and wrote for Pam Tillis ("Maybe It Was Memphis"), John Fogerty ("No Love In You") and many others in rock, country, and CCM.  New songs like "Don't Blame It On Love", "Hillbilly Babylon", and "I Found The One" evidence the fire and power of his special anointing as a writer. 
Frontwoman Canadian singer-songwriter Soraiya Campbell is best known for her folk album That Last Tear.  She bends notes like a sitar and brings a feminine energy to the band with songs like "A Man I Once Knew", "Lonely For Your Love", and "Real Damn Thing".
Veteran Nashville musicians Kirk Eberhard (bass) and Mike Bailey (drums) are exceptional craftsmen with decades of experience doing session work and touring - including a long stint together in Blackhawk.  Individually they are masters of their instruments; together their chemistry sends the band off the charts.
Shredding or crying sweetly on the top end is pedal steel guitarist Mike Greenberg.