House Concerts
Book Hard Redemption for a private concert in your home or backyard!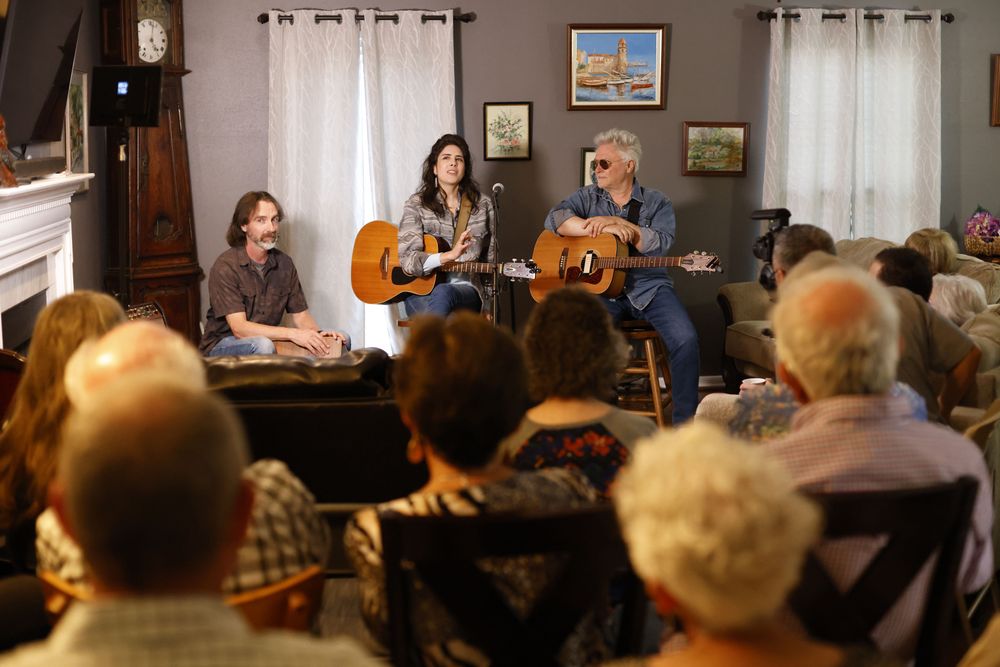 We'll entertain a gathering of your friends and family with our original music: Americana, gospel, bluegrass, country, blues/rock, including hit songs. You'll get to hear the stories behind our songs.
Scroll down for more details, or click the button to get in touch.
Videography by Kim Deardorff.
Standard show package: 
A house concert is a one-hour acoustic show by the artist, Michael Anderson and Soraiya Campbell (Hard Redemption duo), for you (the host and purchaser) and your guests. There is an artist guaranteed minimum of $500 for any house concert within one hour driving distance of metro Nashville. The host has the option to charge a ticket price for guests to help cover costs, and the artist can recommend different approaches to online ticketing in such a case. 
Given the acoustic nature of the standard show, an indoor setting such as your living room will yield the best sound experience for your guests. However, we love playing outdoor shows too. Should you wish to host the concert on your porch or in your backyard, this can be arranged. Depending on the setting, a PA sound system may be required. Please see more details below regarding additional charges. 
Additional charges will incur from any of the following:​ 
The distance the artist must travel to your event exceeds one-hour within metro Nashville. In such a case, the artist guaranteed price will increase. 
A show longer than one hour is requested. 
Additional band members are requested, e.g. trio or full band. 
A PA sound system is required/requested, such as for a big backyard event, and the host needs this to be provided by artist (ground transportation only). If the host provides and sets up the PA, there is no additional charge for playing a plugged-in show. Please note, whether the artist or host provides the PA, the artist must be allowed 2 hours to load-in, set-up, and sound check prior to event. 
Extended stay is required.  
Lodging, air fare, or travel arrangements are provided by artist.